We're deliriously happy to announce our next production: Moliere's savage farce, The Imaginary Invalid!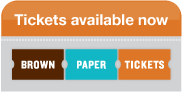 The show runs April 14th – 28th at the new Gremlin Theatre in the Vandalia Tower building in St Paul which is situated right next door to Lake Monster brewing, so you can enjoy a beer before, during, or after the show (or all three –we won't judge!). Be sure to check out Lake Monster's food truck schedule too!
Performance Dates
All performances at 7:30pm at the Gremlin Theater)
Saturday, April 14th
Sunday, April 15th
Monday, April 15th (PWYC performance)
Thursday, April 19th (ASL-interpreted and audio-described)
Friday, April 20th
Saturday, April 21st
Sunday, April 22nd
Thursday, April 26th
Friday, April 27th (post-show discussion)
Saturday, April 28th
The Story
The Imaginary Invalid tells the story of Argan, a miserly hypochondriac who hatches a scheme to get free healthcare by marrying off one of his daughters (Angelique) to a young doctor. Dependent on extravagant cures and desperately worried about his ability to continue to pay for his medical care, he will do anything. Angelique however, having already fallen in love with someone else, has other plans for her life. Argan's clever servant (Toinette) and gregarious brother (Beralde) come to her aid as they seek to unwind both his nefarious plot and his unhealthy obsession with quackery.
Though written over 300 years ago, The Imaginary Invalid is a strikingly-relevant, passionate farce that shines a light on the wounds we inflict upon ourselves, the scars of life, and the lengths that some will go to achieve "affordable" healthcare in a seemingly-incurable system. This fresh translation by Oded Gross features original Motown- and pop-inspired songs by Paul James Prendergast, commedia dell'arte roots, and sharp modern language.
The Creative Team
The Imaginary Invalid features Combustible Company co-artistic director Erik Hoover as Argan and Ashawnti Sakina Ford as Toinette in her first production with Combustible Company. Other newcomers Antonio Duke, Joni Griffith, Daniel Sakamoto-Wengel, Ricky Morisseau, Julianna Drajko, and Jonathan Beller will join Combustible Company veterans Isaac Bont, Jonathan Saliger, and Anna Pladson.
Combustible Company's other co-artistic director, Kym Longhi, will direct the production. The creative team also includes set and prop design by Off Leash Area's Paul Herwig, costume design by Renee Hatton, sound design by C Andrew Mayer, lighting design by Paul Epton, and video design by Jim Peitzman.